Kortfattat är jag en Tadalafil Oral Strips Spain OSINT-specialist, som samarbetar, samverkar och anlitas av myndigheter, privata aktörer, massmedia mfl. för att spåra och kartlägga med hjälp av migliori siti di opzioni binarie öppna datakällor.
Sedan flera år utbildar jag Polisens bedrägeriutredare vid Polishögskolan och föreläser kontinuerligt för andra delar av den svenska brottsbekämpningen.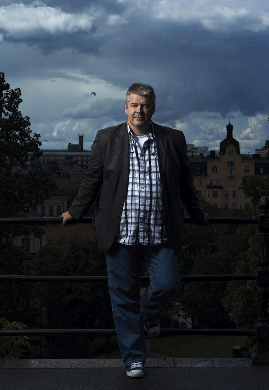 Lika kortfattat kan man säga att buying dbol online jag försöker hitta vad andra försökt att dölja!
De områden jag behärskar väl, har på senare år ökat i betydelse, varför jag av omgivningen, betraktas som expert/specialist inom ämnen som domäner, internetrelaterade bedrägerier, bluffakturor och källgranskning på internet. Jag föreläser och utbildar även inom områden som;
– Spårning och kartläggning med hjälp av internets öppna källor.
– Bedrägliga verksamheter som är hemmahörande och/eller verksamma i Sverige.
– Piratshoppar – försäljningssidor på Internet av asiatiska piratkopior av märkesprodukter.
– Identitetsstölder, immaterialsrättsliga intrång, misskrediteringar.
– "VD-bedrägerier" (CEO Fraud), BEC, Business e-mail compromise, EAC, E-mail account compromise
– Kreditbedrägerier, huvudsakligen med bolag som brottsverktyg.
– Andra typer av bedrägliga verksamheter med koppling till internet.
– Brottstrender och utveckling; vad som fungerade igår, vad som syns idag och vad kan vi vänta imorgon.
Esse, non videri – verka, utan att synas
När jag har tid över så skriver jag på min privata blogg http://stmarysvancouver.ca/?victor=conto-prova-trading conto prova trading internetsweden.se där jag mestadels genom text och bild försöker visualisera vem jag ser är relaterade till internetrelaterade bedrägliga verksamheter, i hopp om att det ska få någon att slippa bli lurad av verksamheterna.
Men de senaste 5-6 åren sker det mer sällan att jag skriver inlägg, utan bidrar istället på sätt som jag ser som mer effektiva i "kampen" och för att fylla på mitt "karmakonto".
Många gånger ett otacksamt arbete, men ett arbete som gör mer samhällsnytta än om jag skriver ett inlägg på internetsweden.se. Inte sällan genom framgångsrik preventionssamverkan, som inte ens behöver leda till brottsanmälan..
För en tid sedan gjorde en operativ chef vid en av de brottsbekämpande myndigheterna  bedömningen att "mina bidrag" gör årlig samhällsnytta motsvarande 9-siffriga belopp.
– Om inte annat är det en kul tanke som leder till roliga räkneexempel och "de" kunde gärna slängt åt mig ett par procent, tycker jag.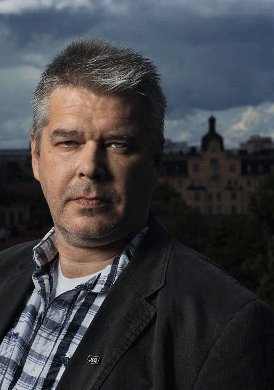 Mina bidrag
Vad jag vanligtvis gör är att jag endera i löptext eller visuellt med hjälp av tankekartor visar hur personer verksamheter mm. relaterar till varandra (se bilden brevid). Kopplingarna förklaras och de olika färgade boxarna betyder speciella saker, som person, bolag, bluffprodukt, betalningsmottagare, bankgiroinnehavare osv.
Samverkan
Eftersom den kunskap och erfarenhet jag besitter, många gånger saknas inom svensk brottsbekämpning har det lett till att jag bjudits in att föreläsa bland annat på Rosenbad (hö), Polishögskolan, Polishuset på Kungsholmen, Datainspektionen och för Skatteverkets kompetenscentrum.
Jag samverkar också i olika projekt, operationer och satsningar tillsammans med bla Polisen, Brottsförebyggande rådet, Europol, binära optioner låtsaspengar Samverkansgruppen mot fakturabedrägerier, Köp 25 mg Strattera med visum Bestrid.nu för att nämna några.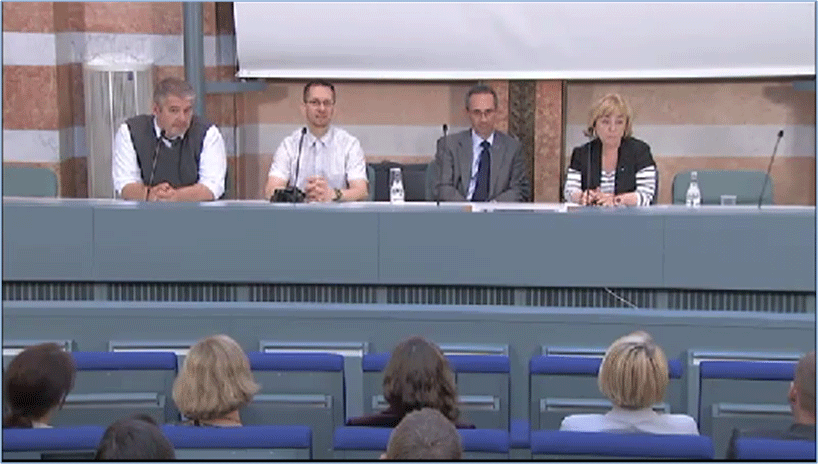 Utbildning för brottsbekämpningen
Under flera års tid har jag blivit ombedd att visa brottsbekämpningen hur jag kan hitta vad de inte gör.
Infokollen.se!
För utvalda delar av brottsbekämpningen (myndigheter och privata aktörer) har jag av den anledningen skapat en länkportal där jag samlat de allra flesta webbaserade tjänster som jag själv använder mig av och skapat små guider och förklaringar till hur tjänsterna används och hur de kompletterar varandra.
Infokollen.se är blockerad för allmänheten och kan endast användas av de IP-adresser som är vitlistade.
Utbildning
Jag gör mitt bästa för att förklara och få allmänheten att vara mer vaksam och observant, så att de står bättre rustade mot bedragare.
Några exempel är dessa tre videos från december 2014.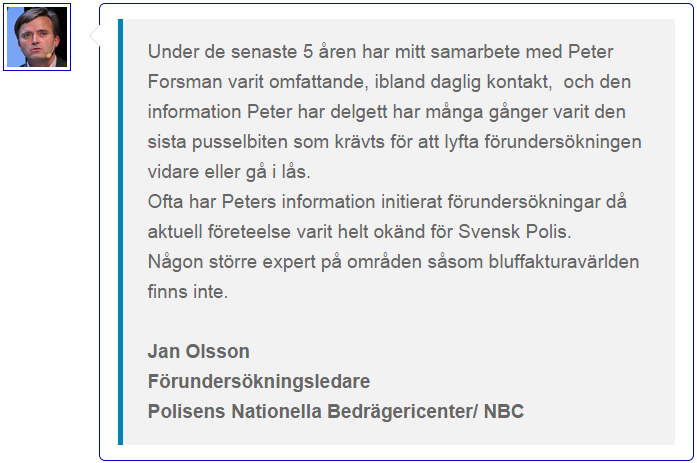 Ett uppskattat "erkännande" av mina bidrag ser du till vänster och andra rullar nedanför.
Andra uppskattningar på bilden nedan.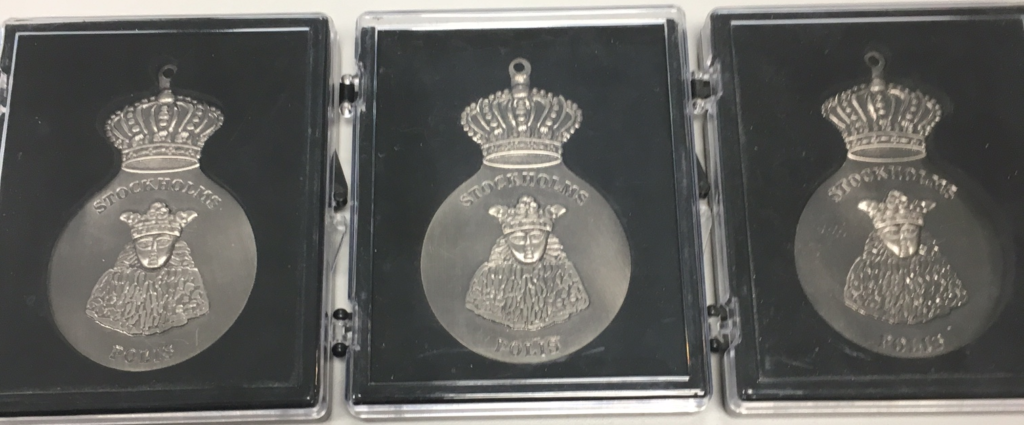 Under de senaste 5 åren har mitt samarbete med Peter Forsman varit omfattande, ibland daglig kontakt, och den information Peter har delgett har många gånger varit den sista pusselbiten som krävs för att lyfta förundersökningen vidare eller gå i lås. Ofta har Peters information initierat förundersökningar då aktuell företeelse varit okänd för Svensk Polis. Någon större expert på områden såsom bluffakturavärlden finns inte.
Peter is a master in detecting abusive behaviour on the Net and link them together to solve the big puzzle that exist out there. If you need any help by finding out about abusive behaviour – ask Peter!
Peter Forsman och hans ideella arbete mot piratkopior genom InternetSweden ligger helt i tiden och är en fantastisk insats.
After being in contact with Peter and also used him as an lecturer for us regarding rouge websites, I can say that a more competent investigator regarding rouge websites is harder to find. I can strongly recommend him if you want to know anything or everything about rouge websites.
The combination of his longtime experience in the industry and his analytic skills proves Peter Forsman to be an expert in his field. He is professional and accurate and a pleasure to work with.
Peter is highly dedicated to his work at .SE. In his free time, he investigates those that commit fraud on the internet. He is exceptional in his forensics on the Internet and his personal courage to publish it to all on the Internet, despite the harassement he gets from the bad guys. I do appreciate what he does to the benefit of us all. Not to forget his KIVA loans!
Peter Forsman has taken on the role of Internet crusader for the Swedish people, Peter spends A LOT of his free time analyzing and picking apart suspicious webbased businesses, and websites, tracing the guys behind fraudulent offers, invoice fraud and pushy telemarketers that trick their customers over phone. Peter has an enormous passion for preventing fraud over the Internet, and have been doing so for a long time now. If you are suspicious about a company doing shady business, you might want to contact Peter to see if he know anything about the company, or perhaps can dig around in their digital trash.

If you haven't already checked it out, do it now "http://internetsweden.se"
Peter is an inspiration to all of us who work online on a daily basis. His dedication to dig through loads of data, in his spare time, to present and reveal suspicious companies and people scamming word-wide is just stunning!

Part from his anti-scamming work he's a very friendly guy that's always willing to bounce ideas back and forth. With his broad expertise you're always grateful when he brings a bucket of input to the table!
Peter deserves all cred for his private blog! His ambitious work is of great help to many in Sweden.
Peter is a detail oriented, productive and relentless perfectionist. His brave journalistic digging, his complex tracing skills and thorough understanding of the dark sides of the Internet, is extremely valuable for all of us trying to avoid being conned.

Peter is a modern Sverker Olofsson and Janne Josefsson, a young Ralph Nader in the sixties. How I wish for Peter to have access to the same kind of resources to be able to broadcast his findings and warnings to a wider audience.

Peter also have a warm heart for entrepreneurs all over the world and is the biggest lender in Sweden on Kiva.
Peter is very professional person that fulfill his engagements with great energy and interest. He is very dedicated and seeks deeper knowledge all the time. He is a kind person and helps collegues even if it means overtime for his own job. He never gives up.
The work Peter has done with Internet Sweden is outstanding and the benefits of the Swedish entreprenuers and Internet users are not neglectable.

By investigating scammers adn con artists, exposing them to the public, Peter manages to do something that the government fails to do, actually aid some of those who would otherwise have been scammed. From my understanding several companies sending fake invoices or vreating unlawful agreements have first been exposed on Internet Sweden and shortly thereafter had to terminate the business.

A great service to the Swedish public.
Inspiring, dedicated and flawless in execution, Peter Forsman's work in tracing and tracking down individuals responsible for and related to economic crime transcends your average cyber-detective's work. Peter reveals not only key individuals but also severe flaws in current legislation and lack of communication between related authorities not previously known or cared for by the public.

In time, I'm sure he will get the recognition he deserves. But not as a blog owner or writer. Peter Forsman is a key individual and pioneer, as well as expert in his field.
Peters work with internetsweden.se is nationally well-recognized in Sweden. With great passion on his spare time, Peter provides well-analyzed complex fraudulent schemes in a easy-to-understand language. I would like to honor his efforts and achievements.
For anyone who knows, the Internet 2011 is still a dangerous place, full of scams and abuse. Peter Forsman / Internetsweden knows, very well. He is one of very few people with a great understanding of today's Internet and domain scene in Sweden who also works to make the Internet a safer place both in his private blogg and at his work for the .SE/IIS tld. He deserves credit from all of us for this.
Peters jobb han bedriver i form av Internetsweden (http://www.internetsweden.se) är egentligen det som det svenska rättsväsendet skulle bedriva om de hade hängt med i utvecklingen de senaste 20 åren.

Men där rättsväsendet helt famlar i mörker så finns Peter. Han navigerar nätet som få och kartlägger och belyser buset och är man det minsta tveksam kring något så kan man alltid dubbelkolla hos honom ifall det är något skumt bakom en e-butik eller annan tjänsteförmedling på nätet.

Han kartlägger också bedrägerier som bluffakturor och annat som drabbar mängder av småföretagare. Rättsväsendet noterar att företagare blivit utsatta för bedrägeri men gör inget, de har inte ens vettiga sätt att varna företagare.

Så är man en privatperson som är aktiv e-handlare och mer än gärna gör klipp på nätet eller om är en småföretagare och man vill undvika att åka på en nitlott och bli lurad så bör man följa Peters arbete.

För den som får chansen att anställa Peter så vet jag inte varför du tvekar och sitter och läser min rekommendation istället för att få en signatur på ett anställningsavtal innan han ändrar sig.
Peter Forsman är genom sitt privata engagemang på http://www.internetsweden.se en av de som håller bäst koll på Internetbusarna i Sverige. Tidningar, radio och Tv brukar hänvisa eller använda sig av Peters undersökningar/blogginlägg.
Det har hänt att polisen gått bet men Peter har hittat busarna genom sitt gedigna kunnande om hur Internet fungerar.
Jag rekommenderar alla att ta en titt ibland på http://www.internetsweden.se
Peter Forsman is THE Internet expert of abuses on the Internet in Sweden. In this position, he is often related to by public media such as TV and newspapers as well as law enforcing bodies ranging from the police to the tax authority. Of particular importance is the close cooperation with the Swedish trade association "Svensk Handel" with the "warning list" about fraud and scam companies. In his work, Peter Forsman does a very valuable and appreciated effort to inform and make people aware of the fraud and scams of the "dark side" of the Internet.
Peter Forsman is the abuse expert at iis and has an uncanny way of digging up information in the internet.
Peter is the most vigilant persons I have met in researching and fighting internet abuse and fraud against both private persons and companies. His knowledge and tenacity in exposing these notoriously shady persons/companies is very admirable and he is also a person you can trust bringing the facts and truth!
Peter is amazing at finding what others try to hide. There is no one that will dig as deep and has the ability to keep track of the fast changing undercurrents of the IT industry. Reading his blog at internetsweden.se is a daily must for everyone in the IT business and very addictive.
Peter är en fantastisk grävare med hög integritet. Ibland känns det som att han gör mer för att jaga nätets fula fiskar, än vad polisen mäktar med. Utöver det har Peter ett stort hjärta, och använder sitt sidprojekt InternetSweden som en plats att göra gott på, bland annat genom att uppmana till KIVA-lån.
Peter has the ability to investigate almost anything. He has a natural talent for knowing the most important subject at the time, and he is excellent in documenting his findings in a readable and logical way.
I did have the opportunity for Internet Infrastructure Sweden (.SE) for a while and during a very short time met Peter. My understanding was that Peter was a very popular and respected person among colleagues at the Internet Infrastructure Sweden (.SE).

Later on I started to follow his excellent his spare time work at social media like Twitter , Linkedin and http://www.internetsweden.se .

I found his work as excellent informative job. He is searching and sharing lots of very useful and crucial information about the frauds and crimes on the Internet specially with regards to Sweden. I do consider Peter's work as necessary and useful information and would give Peter my best recommendation.
Peter Forsman är en av de kollegor vars engagemang inte tar slut vid arbetsdagens slut. Via sin blogg http://internetsweden.se gör han en insats för de vanliga människorna och deras säkerhet på nätet, genom att han skriver om bedrägerier och skumraskaffärer med hela sin själ och sitt hjärta.
Peter is an open, direct and clear person who gets things done. His extensive knowledge about Internet, and especially its shadier parts, has been a very valuable resource in every incident we have worked together on.
Peter Forsman has been asked to assist the Fraud Squad in Stockholm City Police Area on numerous occations, due to his outstanding knowledge and skills. Not only has Peter always been focused on delivering results that have been crucial during ongoing investigations, but he is also very easy to communicate with. Thanks to Peter, the Fraud Squad at Stockholm City Police Area, has been able to work with cases that would have been impossible to take on without his help and expertise.
Peter is a devoted professional with a spectacular knowledge about the player's in the domain name market. His is a one of the leading experts in Sweden at Internet related fraud. Peter is a very open and friendly person that is easy to get along with.
Peter's dedicated and immense work provides everyone with a better and healthier Internet. Time and time again he throws himself unselfishly on the line as he publish his thorough report on yet another scam, preventing thousands of people from falling for it. Few people have had such an positive impact on the Internet as Peter.

I have had the pleasure to have met with Peter on numerous occasions and no matter the topic, his sharp intellect and always present smile always leads to a fun and rewarding exchange.
Peter is an expert in investigating Internet fraud and crime. His knowledge has been of great value for the community and my work.

The way he explains the scenarios and examples are excellent.

This is addition to his overall knowledge and Internet experience.

Peter is definitely one of "the good guys".
Mr Forsman is one of the most knowledgeable when it comes to internet in Sweden.

He is a very dedicated individual and a great person who is well respected for his excellent work.
KIVA
Eftersom det finns de som velat visa sin uppskattning för det jag bidragit med, så har detta lett till att jag nu är uppe i över 1500 stycken $25 USD-lån till entreprenörer (främst kvinnliga) runt om i världen. Klicka på bilden brevid eller på denna textlänk: http://www.kiva.org/lender/internetsweden
För den intresserade
Sommaren 2013 så publicerade jag en 55-sidors rapport över internetrelaterade bedrägerier och närliggande brottslighet
under perioden 2003 – 2013. För närvarande kompletterar jag den rapporten med den utveckling jag sett sedan 2013 och
siktar på att publicera den under sensommaren 2015.